Your letters for June 21, 2022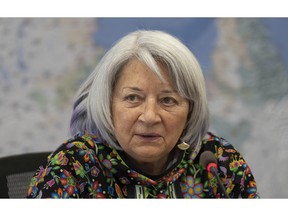 Article content
Breakdown of bar tab shows much ado about nothing
We apologize, but this video has failed to load.
Your letters for June 21, 2022
Back to video
Article content
Re: 95 bottles of wine on a plane …, June 16
This brings to mind Mark Twain's "lies, damn lies and statistics" which I believe applies here. The damn lie is the insidious one of omission, by whatever reason or excuse, namely the number of days in the six-stop tour.
I suggest that the statistics we use are the AGLC measures of a "standard drink," namely five ounces of wine and 12 ounces of beer. Given the absence of any other facts, let us use that five-ounce pour of five glasses of wine per 750 ml (25-ounce) bottle and the 341 ml (12-ounce) measure for a can of beer.
Next, we perform the grade-school arithmetic: 95 x 5 = 475 glasses of wine plus 93 beer for a total of 568 drinks among 50 people, or 11.4 drinks per person. Finally, let us consider how many days that six-stop trip would have taken.
Article content
On a three- or four-day tour, each passenger would have consumed slightly less than three or four drinks per day, respectively. Who would have reeled at such a sensational headline: "Three or four drinks a day…?"
Context without lies of omission would avoid sensationalism.
Catering for thee, economy for me
Our politicians need a lesson on fiscal responsibility when representing our nation. Try flying economy and bring your own bag lunch, remembering, the 100 ml limit for liquids to go through security.D. Glaser Watson, Calgary
GG's role is in Canada
It was my understanding that the Governor General of Canada was the Queen's representative IN Canada.  The key word here is "IN"  Canada. Why is the GG traveling to places like the United Arab Emirates, Qatar and Kuwait while spending hundreds of thousands of dollars for fuel and food? Any dealings with foreign countries should be handled by the Foreign Affairs Dept. of the Federal Government. Can anyone explain why this is allowed?
Stan Martin
Article content
***
Slow crawl into the future
Calgary's devastating flood was in 2013 and now, in 2022, we find ourselves building a dirt wall across one of our busiest roadways two days into a more than average rainfall. Nine years later. Not exactly what many Calgarians consider a speedy response.
But then again, Calgary City Hall is not known for planning for the future. Case in point, the ring road was first mentioned in council back in 1968 and, 54 years later, we have a completion date in sight. Building for the future is not our strong suit.Werner Pointmeier, Calgary
Thank you, George Brookman
I was glad to read Lesa Minion's letter to the editor in Thursday's paper and George Brookman's column in Fridays paper. Finally someone is talking about these out-of-control dogs that took the life of Betty Williams. I am still in disbelief and shocked that these dogs were not put down immediately following the unprovoked attack. There are no second chances for dogs which commit such an unspeakable attack. My condolences to Betty Williams family.Anne Fraleigh
Article content
***
Re: Arctic border issue misconstrued (June 17)
Tristin Hopper said, "Canada, Denmark and Russia have all submitted competing claims to a swath of the Arctic Ocean". L.J. Ridgeway's letter calls the analysis "completely false and inflammatory." Ridgeway concedes that Russia's and Canada's claims overlap. Quibbling about whether claims compete or overlap is a distinction without a difference. In fact they're perfect synonyms when used in regards to boundaries. To call Hopper's analysis inflammatory is laughable. Apparently we're best buddies with the Danes. Will Putin launch nukes over this? That's all he's got left at this point. The only thing inflammatory here is Ridgeway's characterization of Hopper's story.
***
Re: Labels may lead to informed choices (June 18)
The carcinogens are not a natural phenomenon in our beef and pork products. They occur when growth hormones are added to these animals. That is also the reason why some nations do not allow the import of our beef and pork. One thing I can tell you for sure: The carcinogens in our meat products pale, when compared to carcinogens which we release into our drinking water with pesticides and herbicides.
Caspar Pfenninger