Sage Hill Residents' Association threatens to sue homeowners over unpaid fees
Hundreds of residents are facing a potential lawsuit, but some are saying they were never invoiced for the charges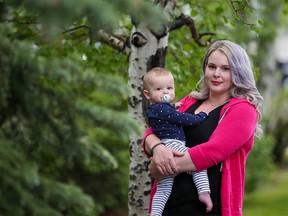 Article content
Homeowners in Calgary's Sage Hill neighbourhood are facing the threat of a legal battle with their residents' association that could cost them each upwards of $1,000 for overdue fees that only amount to a tenth of that cost.
Article content
We apologize, but this video has failed to load.
Sage Hill Residents' Association threatens to sue homeowners over unpaid fees
Back to video
Hundreds of residents are facing a potential lawsuit from the Sage Hill Residents' Association (SHRA) over unpaid fees, with some saying they were never invoiced for or informed about the past due charges.
The association and others like it across Calgary are responsible for landscaping and other common-area maintenance tasks that would typically be the city's responsibility. For some newer communities, the city shifts the responsibility onto a developer, which then creates a residents' association funded by encumbrances on each property title requiring a fee to be paid yearly.
In Sage Hill, those fees range between $90 and $120 yearly, including tax, depending on the type of home. According to lawyer Richard John of Bridgeland Law, about 1,200 of the 1,700 homes in the area didn't pay the fee by the May 1 deadline this year and of those, 361 haven't paid the fee for multiple years.
Article content
John says he's sent demand letters to homeowners that haven't paid for two or more consecutive years and the property management company hired by the SHRA is contacting those who missed the payment this year alone.
"We have an organization, the SHRA, which if they don't get paid they're going to become insolvent. They won't be able to pay for the contracts that they have entered into to maintain these common areas," John told Postmedia on Monday. "So they hired me because they have a large number of files … where (homeowners are) in excess of one year."
The demand letters, sent on June 13, state that in addition to overdue fees residents are also responsible for legal expenses, interest and administrative charges. The cumulative totals amount to nearly $1,000 for some homeowners.
Article content
In the letter, John states if residents don't pay the demanded amounts, "I have been instructed to commence legal action and can advise that this legal action may lead to the sale of your property." He noted the legal costs alone might jump to as high as $1,500 if the claims need to be filed, though he admitted that's not his or the SHRA's desire. John says he is willing to negotiate the legal expenses with residents to ensure they can pay before legal action is required.
But some residents say the added costs are too much for their wallets to handle.
"I need that money. My baby is eight months old," said Renee Edison, a single mother who's owned a small condo in the area for about eight years. Edison says the missed payment on her $89 association fee is now set to cost her more than $800.
Article content
"I'm using this money, a lot of it, to feed my child."
According to residents, the SHRA has existed since 2019 and has been through three management companies since then, the most recent change coming in March. Edison says the constant management changes have led to severe communication issues, with several people saying the legal notice was the first they heard of their overdue association fees and the new management company.
"Everyone is saying, including myself, that we have not received any invoices at all. The only communication we received is from the lawyer," said Edison.
"We have a very, very small community; Sage Hill is not a big community. It's so strange to me that (the SHRA) would choose to escalate it so fast."
Article content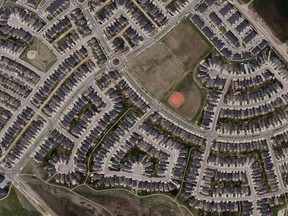 Laurie Elliot, who owns a Sage Hill home that she rents out, says the less than three-week heads-up for payments of close to $1,000 is far too short notice and the lawyer's letter seems intended to scare people into paying.
"People are like, 'Am I going to lose my house because I didn't pay a $105 residents' association fee?'" said Elliot. "You can imagine the level of fear in people getting a letter saying your house can be sold."
Elliot says she's OK paying the overdue association fees, but the responsibility for legal costs should lie with the association since she claims it didn't follow its own policy for collecting on delinquent charges, outlined in a document on its website. It states that two notices, one in the first month and another in the second following the payment deadline, are meant to be sent before the association takes any legal action against accounts in arrears.
"It would appear that they just went to the last step," said Elliot.
"I understand that there is a lawyer, and services have been rendered to the SHRA. I understand that this lawyer has to be paid, but I do not think that we should have to pay it."
Residents say the SHRA won't take their calls from residents who haven't paid their dues and they've also had a hard time getting in touch with John.
"Residents feel like they have nowhere to go to get any answers," said Elliot.
Postmedia reached out to the SHRA for comment but did not receive a response.
Twitter: @michaelrdrguez